At Bambini we promote sustainable environments that:
Through our Kyabram and Mornington Community Garden projects we are able to embed our Bambini philosophy. Providing the children and educators the opportunities and access to their own local Community garden plots, to nurture together. We are very much looking forward to a time where we can enjoy getting back into the gardens.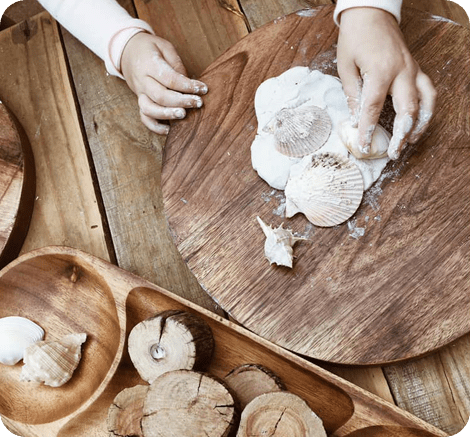 Empowering and teaching children to be environmentally responsible, building children's understanding of the interdependence between people, plants and the land, encouraging a connection and contribution to their world.
Experiencing and learning new skills such as composting, worm farming, weeding, planting, recycling, cultivating soil and learning from the elders of the community gardens who are happy to share their knowledge.
In recent times the children and educators have been able to further embed these new skills and sustainable practices learnt into their family day care environment. With gardening projects including vegetable patches, composting and planting of flowers to transfer into their garden plots when we are hopefully able to return back to nurture our community garden very soon.
Practicing sustainability empowers children to construct knowledge, explore values and develop an appreciation of the environment and its relationship to their worlds. This lays the foundations for an environmentally responsible adulthood.